Only one of the best days of the year...
NATIONAL SCRAPBOOK DAY!!!
There are so many things planned that I'm having a hard time deciding on what which virtual party to attend. Everywhere I look, there are blog posts and forum posts about what everyone is doing to celebrate!
I recently joined a digital scrapbooking focused forum at
Stuff to Scrap
. They are having a full day of events on the actual National Scrapbook Day, May 2nd. But the really great thing is that they also have stuff planned for the week leading up to it in the form of
Challenges
with wonderful prizes.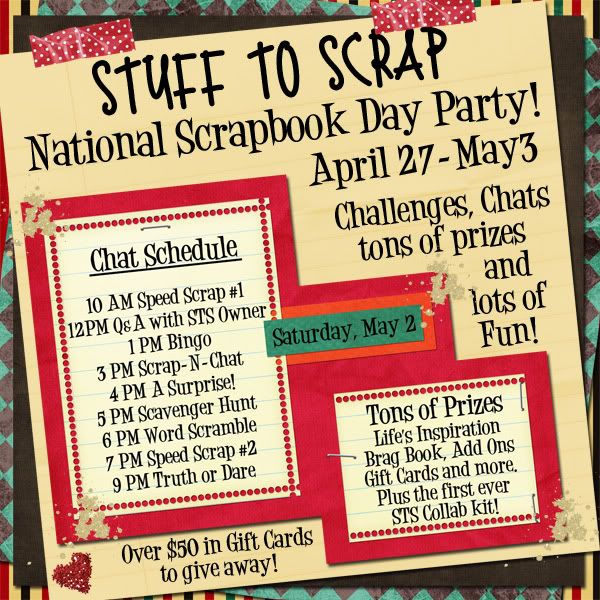 All times are Mountain Time Zone.